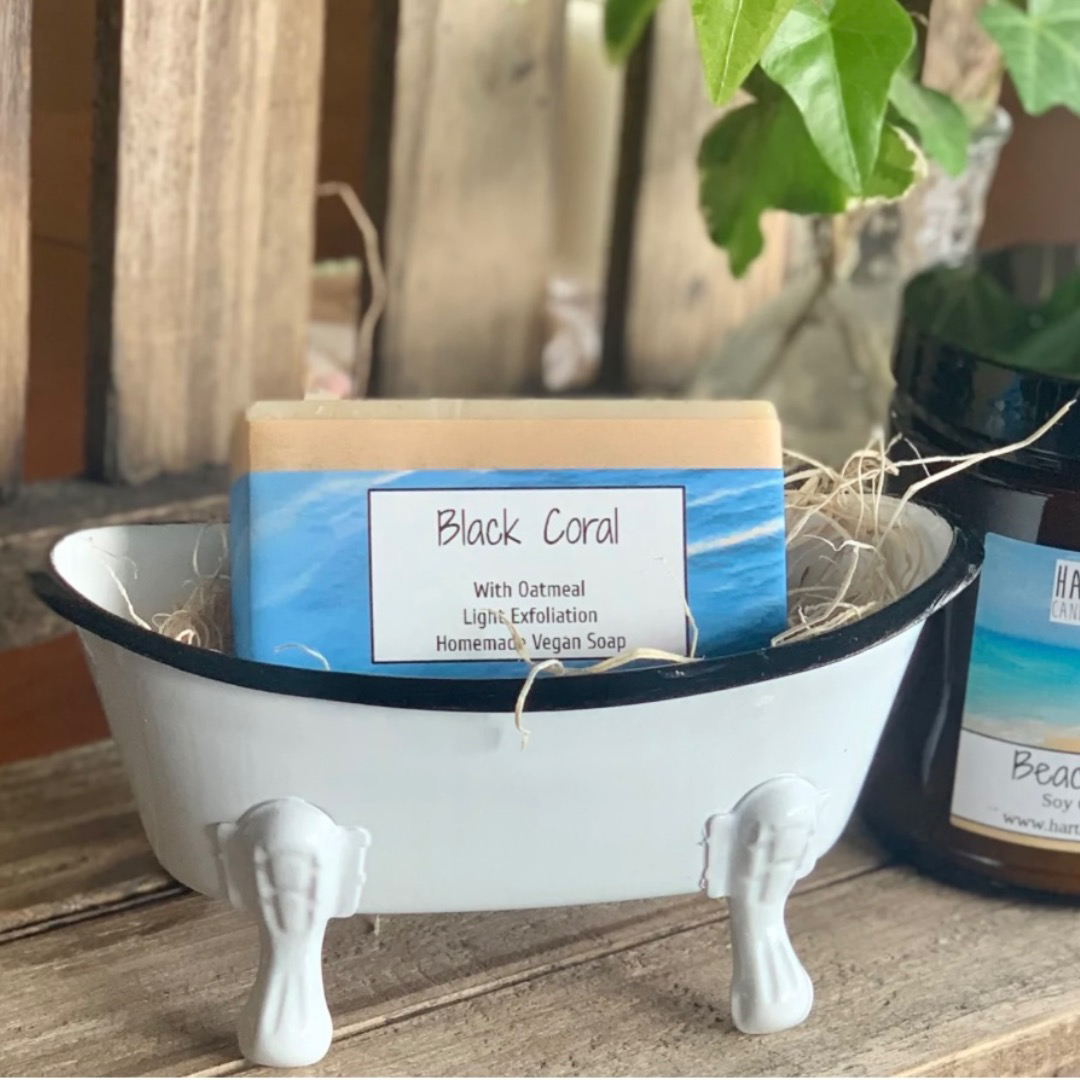 Vegan Soaps - Black Coral
Regular price $0.00 $6.00 Sale
Vegan soap is made from fats or oils of vegetable origin rather than animal fats. Adding coconut milk to the recipe makes for a silky smooth bar with no added colorants.
Note Profile: Strong masculine scent. Similar to Abercrombie and Fitch  
3.5 oz 
Ingredients: Coconut Oil, Rice Bran Oil Avocado Oil, Shea Butter, Caster Oil, Sodium Hydroxide, Distilled Water, Coconut Milk, and Oatmeal.
Light Exfoliant
Phthalate-Free Fragrance Oil